Cancer Treatment Breakthrough: Quantum energy technology can now detect underlying cancer stressors
Carol was referred to my office because she had lung cancer. The oncological surgeon removed the tip of her right lung where the cancer was located. Six months later the cancer appeared in the upper portion of her left lung. Carol rejected the recommended surgery and chemo.
I requested Carol bring in her biopsy slide. Using energetic medicine testing technique, I tested the pathology slide and diagnosed a pesticide, cytomegalovirus, and mercury in the cancerous tissue. Appropriate food based supplements were prescribed. Six months passed and Carol had a scan done on her left lobe of her lung. The pathology report stated the cancer was gone. Interestingly, her oncologist never ask her what she did to resolve her cancer.
Case Update
Of interest was the fact that Carol's blood pressure has been elevated for several months. The source of the increased blood pressure was the intense pain she has been experiencing in the surgical scar over the right lung where the original cancer occurred.
Because Carol was concerned that maybe her cancer came back in her right lung, I recommended that she get a blood test to assess her CA-125 cancer marker. Before her cancer surgery in the early part of 2016, her CA-125 was 44 (normal is below 35). After the surgery it dropped to 26. As of the latest reading February 6, 2020, her CA-125 was 17 well below what is considered normal. Carol continues to take her nutritional supplements to reduce any potential toxicity.
The concept the reader must walk away with is that cancer is NOT a disease but due to hypoxia (low oxygen) and the overlaying "splinters" or initiators must be defined and removed in order to reverse the cancerous tissue. Unfortunately conventional medicine is not aware of this breakthrough technology and when confronted, oncologists are unwilling to learn the truth.
Dr. Gerald H. Smith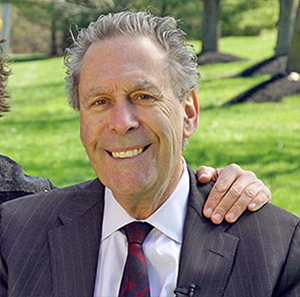 STAY INFORMED
Big tech and mainstream media try to suppress the powerful information I have to share. Subscribe here to stay informed!